Squaw Creek Enduro — Canceled
IMBCS #2 Squaw Creek Enduro
Squaw Creek Park
Marion, Iowa
The race has been cancelled for 2019, we hope to see it return for 2020
Marathon MTB category ONLY
Race Director:
Registration
Race Course
LAMBA is holding a two day event in April. The 1st Annual LinnAreaMTB Fest is scheduled for April 27-28. Only Sunday is apart of the IMBCS series points lineup. There is a camp site on the Squaw Creek Property. However, we are not able to camp on the hill. Please visit the camping website here>> to reserve a space.
Squaw Creek Park offers a wide range of riding experiences. There's the original multi-use trail that winds through the park, and then there's the mountain bike trail system built and maintained by LAMBA. The trails are made up of some amazing hand-built and pro-built singletrack.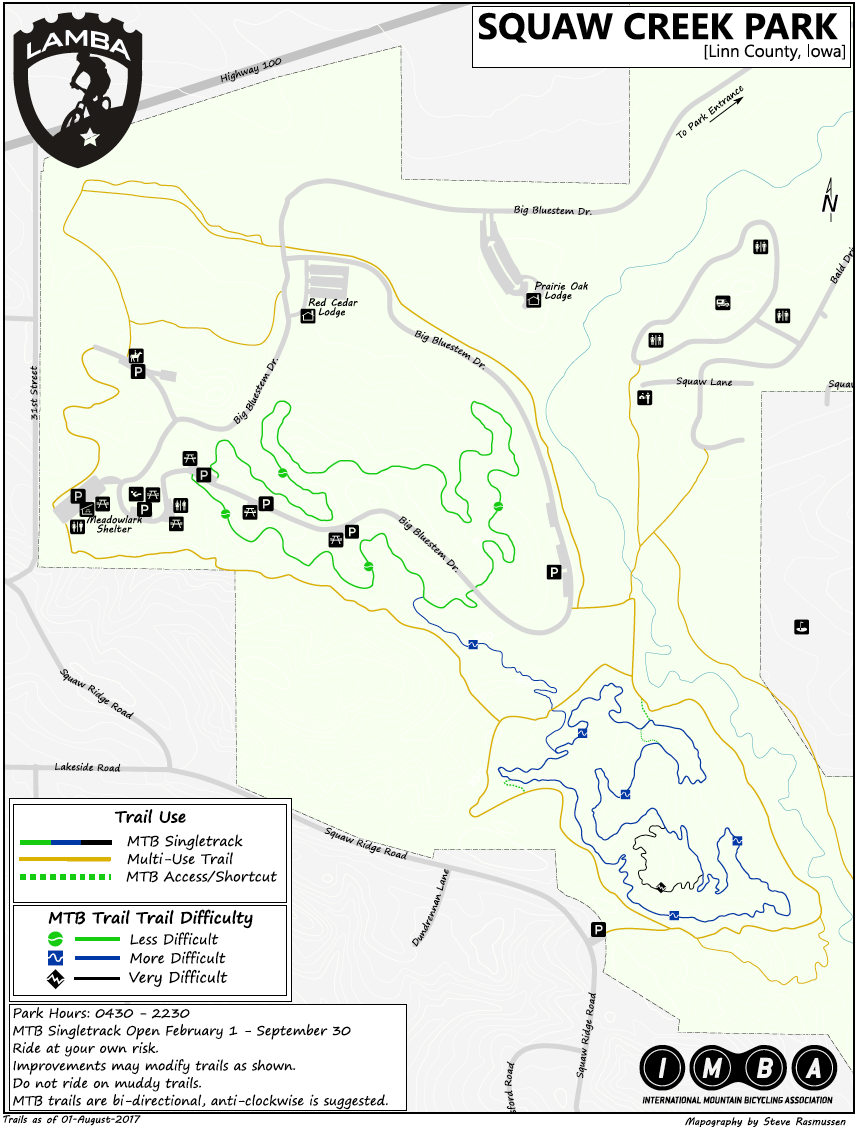 Saturday Events
Join LAMA Saturday, April 27 from 1-6 PM
Group Rides (all skill levels welcome)
Meet our partners and other outdoors related business
Learn about the LAMBA trail systems
Community grilling
Sunday IMBCS/USAC Race Day
April 28th – RACE DAY!!!!
Race starts at 10 AM
Test yourself with a 4 hour endurance race.
Categories, Start Times, and Distance
| | | | | | | |
| --- | --- | --- | --- | --- | --- | --- |
| Start Time  |  Gender  |  Prizes  |  Places  |  Length  |  On-line Fee  |  On-site Fee  |
| 10:00 am | Men | Swag | 3 | 4 hours |  $35 |  $45 |
| 10:00 am | Women | Swag | 3 | 4 hours |  $35 |  $45 |