Squaw Creek Enduro
IMBCS #2 Squaw Creek Enduro
Squaw Creek Park
Marion, Iowa
Saturday, April 25, 2020
Marathon Only – no category races
Race Director: Noel Kehrt, LAMBA
Registration
Race Course
There is a camp site on the Squaw Creek Property. However, we are not able to camp on the hill. Please visit the camping website here>> to reserve a space.
Squaw Creek Park offers a wide range of riding experiences. There's the original multi-use trail that winds through the park, and then there's the mountain bike trail system built and maintained by LAMBA. The trails are made up of some amazing hand-built and pro-built singletrack.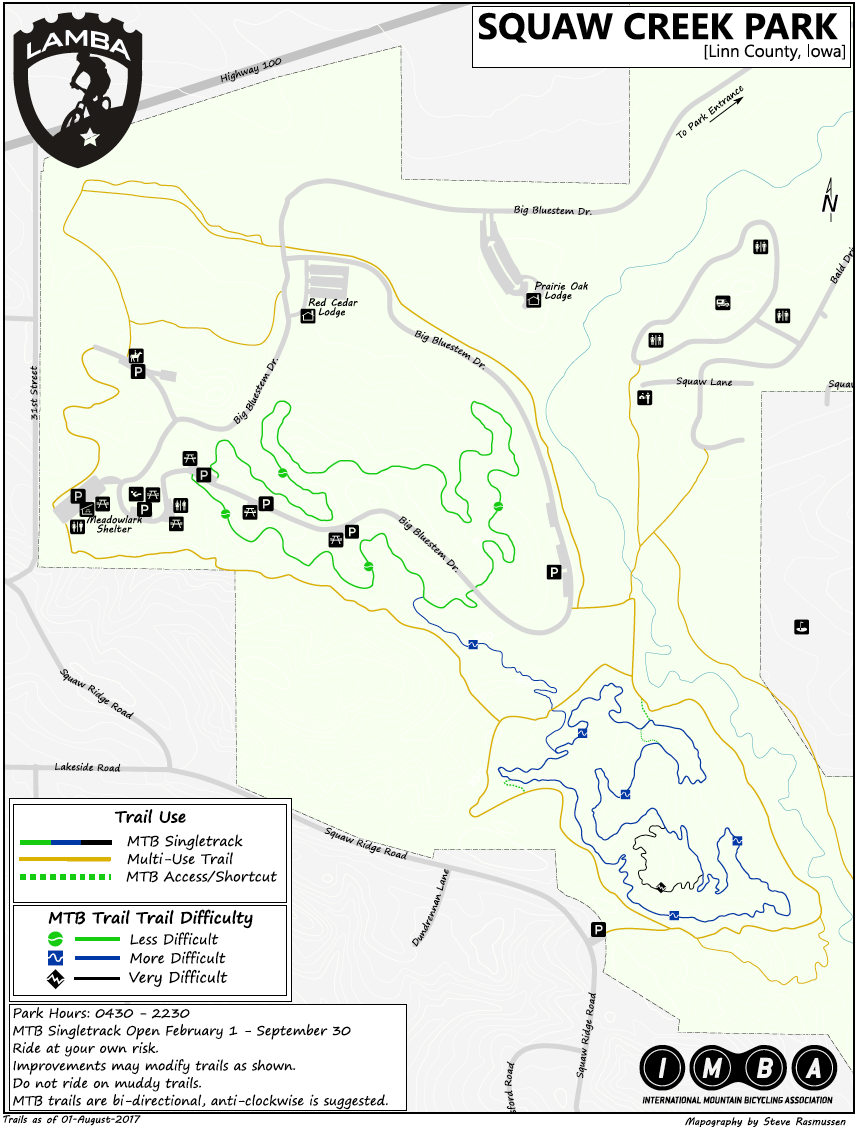 Photos
Please respect the copyright of photographers who share their images with our community in good faith! – Thank You!
You can find videos and other albums on the IMBCS Facebook group here.